My husband loves camping.  He grew up camping, has a lot of great memories camping, etc….me, not so much, but hey, he can have his thing with the kids, right?!?  It has been getting really nice at night, so he decided to set up a little mini campground in the backyard complete with tents, fire pit, relaxing chairs, and all of the ingredients to make s'mores.  Lila, our oldest, was the only one brave enough to actually roast the marshmallows herself as Grant and Alli are still a little terrified of fire, but they all had fun watching her catch her 'mallows on fire and blowing them out.  They weren't huge fans of the s'mores made with the charred marshmallows, but devoured them when made with non-roasted marshmallows.
I was a little late to the camp outside with my camera (I was enjoying the peace and quiet, and Bravo channel, inside the house), but I figured that it was too cute not to at least document with a few images. I'm sure they will all want to do it again soon!  …and they actually all (well, minus Grant) slept outside in the tent…until Josh got uncomfortable and took the girls to their own beds to finish out the night.
Here are some images that I captured of the few minutes that I joined in on the fun.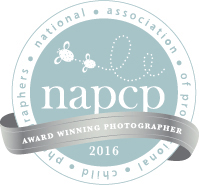 KariBeth, owner and photographer of KBG Photography, is an award winning member of NAPCP (National Association of Professional Child Photographers) and is based out of the Northwest Atlanta, Georgia area.  KBG Photography primarily serves, but is not limited to the following cities: Marietta, Kennesaw, Acworth, Powder Springs, Smyrna, Vinings, Roswell, and Atlanta.