One of my favorite things to do with my kids for their birthday is to take them for a one-on-one photo shoot (with an ice cream reward afterwards).  They typically don't love taking pictures, but they always get excited to go with me by themselves for our special photo session.  Grant's birthday always falls riiiiight before the busy season craziness hits, so his pictures typically get finished around January/February.
To be honest, I was scared to have a boy.  I'm not a "boys" kinda girl.  I love makeup, hair, nails, shopping, fancy dresses, shoes, clothes, pink…pretty much anything girlie.  I don't understand trucks, cars, construction equipment, tools, getting dirty, super heroes, army men (or mans as Grant calls them), legos, etc.  However, the minute that I saw his sweet little face, I couldn't imagine life without this boy…and he's 100% ALL BOY…with great hair, I might add ;).  I love you, my sweet Grant, and I'm so thankful to capture this sweet three-year-old stage, monkey blankie and all!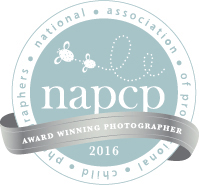 KariBeth, owner and photographer of KBG Photography, is an award winning member of NAPCP (National Association of Professional Child Photographers) and is based out of the Northwest Atlanta, Georgia area.  KBG Photography primarily serves, but is not limited to the following cities: Marietta, Kennesaw, Acworth, Powder Springs, Smyrna, Vinings, Roswell, and Atlanta.
See what we're up to on Instagram